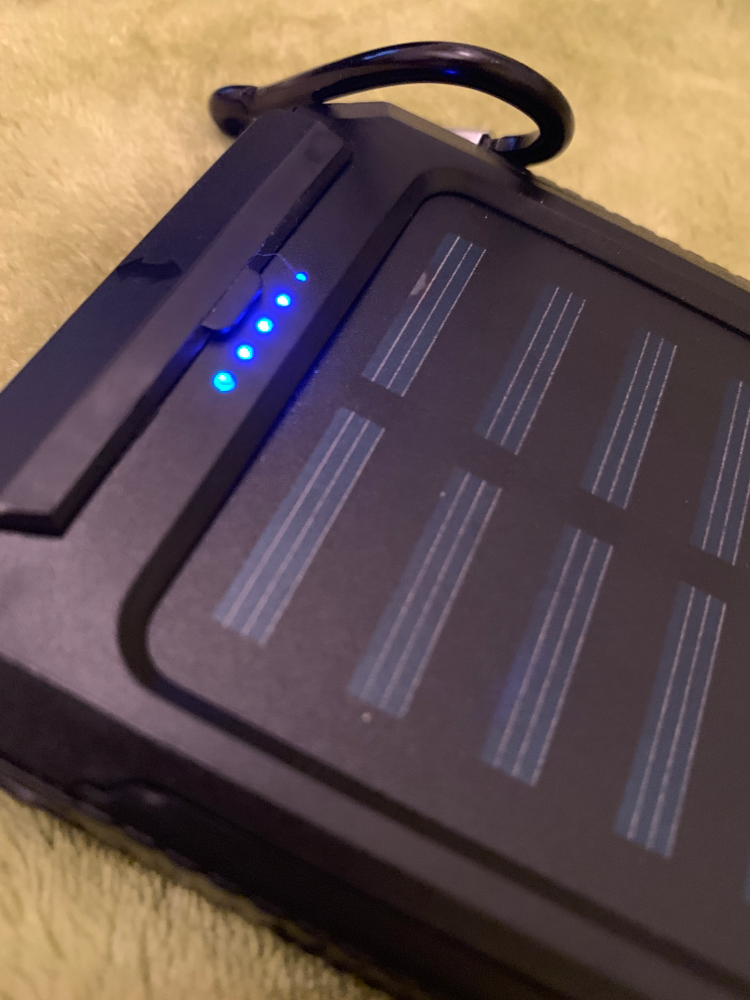 The powerbank has a cool design and the guide that comes with it is good. But in that manual, I was first able to see that the seller is lying. On the product page, the seller indicated (in the images) that the Powerbank would be waterproof (67) but in the manual there is a warning that you should not use the Powerbank near by water. And the Protection  flap seems unstable (thin plastic) and because  it doesn't seem that the product has been produced with good quality, I would never try out what would happen if it had water contact. Water contact with the device could lead to an electric shock and ofcourse to an short circuit. The design is good and the Powerbank is easy to hold. The flashlight is very strong and very practical in the dark, but the button is not that reliable as it is bad quality, so the light doesent always activate. The current is good and you can charge your phone pretty fast. But again, the seller lied, on an image he indicated that you can charge an iPhone 7 times, but in my case, I was only able to charge it once from 10% to 55%. During charging, the power bank gets very hot, so I was worried. I would recommend you to only charge devices while being in the same room. The solar panel is good. This gadget can be practical for emergency charging, but it is not good if you want to use it as your main powerbank.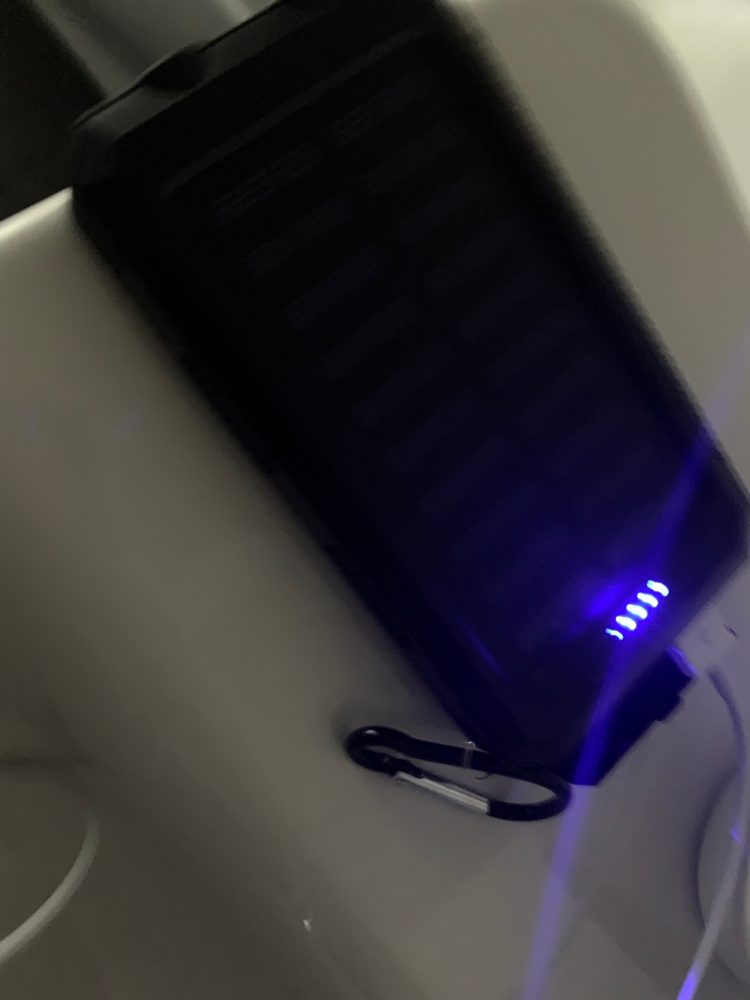 I assume that the battery layers are to tight and that they are melting. Smartphones need powerful batteries, but usually do not have much space for a really good cooling or, the batteries are not very well protected. Most smartphones use so-called lithium-ion batteries, lithium belongs to the group of alkali metals, is soft, has a low melting point (180.5 °), is highly flammable and the gases that are produced during combustion are poisonous, it reacts very strongly with other substances, When blown or exposed to heat, the Seperator can be damaged and it is possible that the anode and the cathode touch each other, which in addition to an immediate short-circuit also causes very high levels of heat , Hardware failure and overcharging can cause a short circuit, so too much voltage may be charged to the battery or dirt particles may enter the battery To protect your battery, you should not have your cell phone in the sun too long Use the prescribed dealer charger and give your phone a breather if it overheats! and can happen very quickly, you should always be there when loading your cell phone. Please note that these tips do not provide 100% safety, should you experience excessive heat or even smoke or "foul odor", you should immediately move the phone away from you and place it on a non-flammable surface or outdoors. If smoke is already coming out you should open windows and protect your airways, furthermore it makes sense to have a fire extinguisher ready. Keep an adequate distance to the mobile phone and call if necessary the fire-brigade (rather once too much, than once too few).
Watch the video below to see how fast a smartphone can catch fire.